Meet Our Friendly Rolling Meadows, IL Dental Office Staff
The first thing you'll notice when you walk into Riverwalk Dental is the incredibly friendly and inviting atmosphere. Members of our staff have been hand-picked to provide you the best possible experience during your visit to the dentist. Learn more about our team below.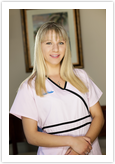 Krystna R., Dental Assistant
Krystna is our excellent dental assistant. She is attending Harper College, where is currently pursuing her goal of becoming a Dental Hygienist. She is fluent in four different languages (English, Ukrainian, Polish and, Russian). Krystna uses her gentle techniques and outstanding personality to achieve an excellent dental visit for our patients.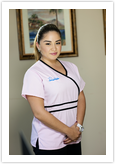 Julia A., Assistant Manager
Julia has now been in the dental field for 5 years. As our front desk concierge she plays a crucial role helping patients know and understand treatment options, cost, insurance benefits and duration of treatment. Julia is committed to helping our patients with any questions regarding treatment and scheduling appointments.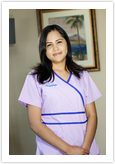 Arizbeth F., Dental Assistant
Arizbeth has been in the dental field 5 years. As our highly trained dental assistant, she is eager to help patients make their appointment comfortable and efficient. Her gentle touch, skills and easy manor makes you feel comfortable and relaxed at every dental visit. Arizbeth is bilingual (English and Spanish).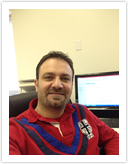 Wael Shahshouh, Office Manager/Marketing Director
As an office Manager, Wael oversees all operations in the office, and as the rest of the staff he is busy tending to the patient's needs and handling the many management duties around the office. He is also molding, monitoring, and maintaining the various marketing means of reaching all of you, in addition to ensuring our team has everything they need in order to effectively and efficiently provide excellent service to our patients.
Justyna A., Dental Assistant
Lupita H., Dental Assistant