Rolling Meadows Dentists
At Riverwalk Dental the dentist is committed to providing excellence in dentistry, and stands out as a leading dentist in Rolling Meadows. The doctors use the latest in dentistry techniques to provide you with a beautiful and healthy smile. Additionally, the doctors believe strongly in education to prevent oral health problems before they occur, and makes sure to keep patients fully informed about their dental health. Read more about Rolling Meadows dentists below.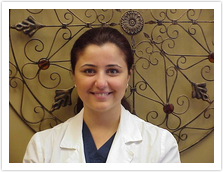 Maha Blaibel, DDS
Prior to RiverWalk Dental, Dr. Blaibel learned the skills for treating children while practicing at Infant Welfare Society at Oak Park and the Boys and Girls Club in Chicago. While at both facilities, she provided dental services for under-served and under-privileged babies, children, and young adolescents.
She is a member of the following organizations:
American Dental Association
Illinois Student Dental Association
Chicago Dental Society
International Association for Orthodontics
American Women Dental Association
Dr. Blaibel earned her degree in Doctor of Dental Surgery from the University of Illinois at Chicago, College of Dentistry. While there she earned many awards:
Delta Dental Plan of Illinois Award in 2006
Ambassador Program Scholarship in 2005 and 2006
National Honor Society of Collegiate Scholars in 2001
National Honor Society in Psychology in 2001
Golden Key International Honor Society in 2000
National Honor Society in Biology in 1999
Phi Theta Kappa International Honor Society in 1997
She was also honored to represent UIC College of Dentistry in health professional meetings, assist in campus community services, and recruit students to the college of dentistry.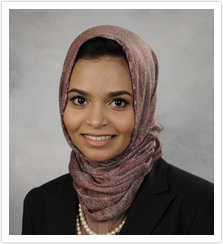 Saema T. Qadri, DDS
Dr. Qadri is passionate about providing comprehensive dental care. She practices a wide scope of treatment as a general dentist, which is not limited to: tooth- colored restorations, periodontal therapy, crowns, bridges, veneers, implant restorations, dentures, partial dentures, root canal therapy, and extractions. Dr. Qadri has a gentle touch and a calming presence, her patients young and old are at ease. She takes the time to listen and communicate with her patients about their concerns. She is committed making sure her patients feel comfortable and cared for, but above all maintaining oral health.
Dr. Qadri's dental philosophy: " I strive to provide patients with treatment that achieves optimum oral health, and care that ensures their comfort at the same time."
Dr. Qadri feels it is important to give back to the community she has helped provide free dental care at events such as the Mission of Mercy Dental Care event, Give Kids a Smile, and Indian Dental Association's Free Clinic. She is a member of the American Dental Association, Illinois State Dental Society, Academy of General Dentistry, Indian Dental Association, and Chicago Dental Society.
Dr. Qadri has been interested in dentistry since she was a young girl. She graduated from Benedictine University in Lisle, IL with a Bachelor of Science degree in Health Science with honors. She earned her Doctorate in Dental Surgery from the University of Illinois College of Dentistry in Chicago, IL.
In her free time she likes to spend time with her family and friends, read, practice yoga, and enjoys running. She lives with her family in Lombard, IL., where she has resided for the last 20 years.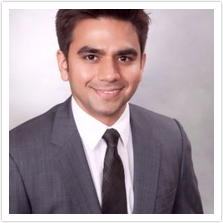 Ashutosh Kaushik, DDS
Dr. Ashutosh Kaushik earned his Bachelor of Dental Science degree from the Government Dental College in 2006. Dr. Kaushik graduated from the UIC College of Dentistry in 2010. While attending UIC, Dr. Kaushik was inducted into the Omicron Kappa Upsilon Honorary Dental Society. Dr. Kaushik completed a GPR at Rush Medical Center in Chicago, Illinois in 2011.
Dr. Kaushik's areas of research interest includes different endodontic irrigants and their effects on the chemo-mechanical debridement of root canal systems.

Dr. Ashutosh enjoys travelling, volleyball, swimming, watching movies and has recently started a new hobby in photography.
Dr. Ashutosh is currently a resident with Department of Endodontics at UIC College of Dentistry.